Enjoy life, celebrating the moment and special events! Whether it's a special occasion or just a get-together with your best friend, with business partners, colleagues or your partner – people love to clink glasses with some sparkling wine!
For people who want to go without alcohol, but not the fun of cosy get-togethers with friends and the joy of sparkling wine, LIGHT live offers a wide range of alcohol-free alternatives to sparkling wine, as well as wines and pre-mixed cocktails.
---
Alcohol-free premium sparklings
Premium pleasure
The new class of enjoyment in alcohol-free sparklings guarantee a unique taste experience.
Alcohol-free sparklings
Zingy-fresh
Harmonious cuvées guarantee fresh-fruity sparkling enjoyment - obviously alcohol-free!

Alcohol-free non-sparklings
Easy-going, full of flavour
Whether you prefer red, white or rosé, LIGHT live non-sparklings are sure to win you over and are alcohol-free by design.

more
Alcohol-free cocktails
Absolutely IN!
Modern twists on classic cocktails and popular flavours: We've tracked down the latest trends from bars around the world to create delicious alcohol-free cocktails, brought to you in a bottle.
---
LIGHT live News
LIGHT live CHARDONNAY DRY und LIGHT live MERLOT ROSÉ DRY. LIGHT live Premium - the new class of enjoyment!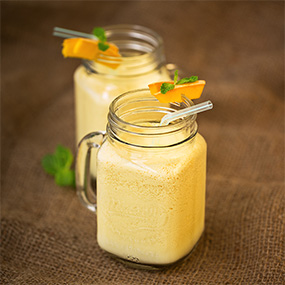 LIGHT live in the mix
Take a look – it's worth it! Under the 'LIGHT live Lifestyle' tab, we've put together some delicious, alcohol-free cocktail recipes, along with clever tips, lovely ideas and other recipes with LIGHT live.