LIGHT live Merlot Rosé Dry 0.0 %
---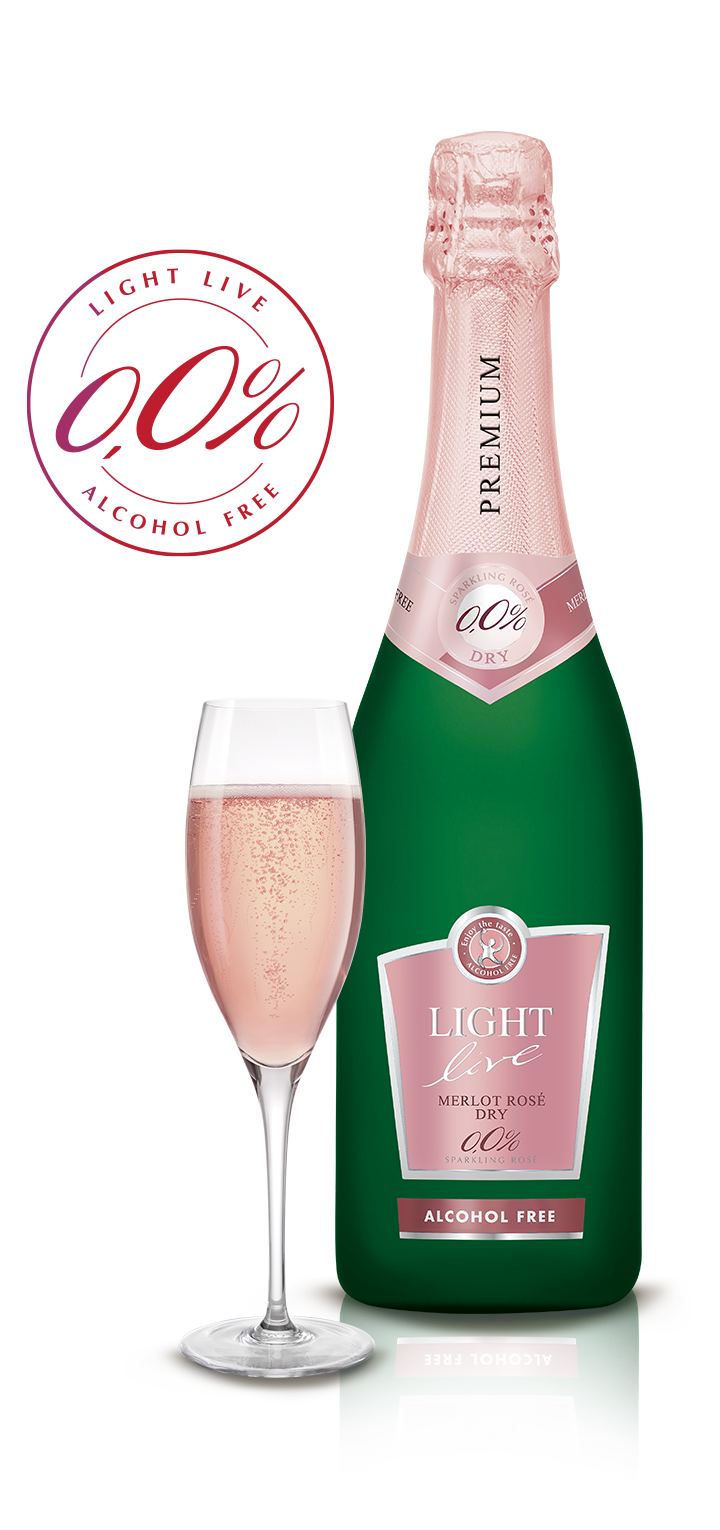 The elegant, dry Sparkling with 100% Merlot*
LIGHT live Merlot Dry 0.0 % inspires with its fine-fruity and smoothly elegant taste, characteristic of Merlot. The bouquet convinces with its delicate scent of red berries (strawberry or currant, for example).
The pure basic wines, which form the foundation for LIGHT live Premium Merlot Rosé Dry 0.0 % , come from selected wine-growing terroirs and are gently de-alcoholised. Thanks to this gentle de-alcoholising process, the varietal type is preserved, and the product inspires with characteristic flavours.
---
Fewer calories, more enjoyment
LIGHT live MERLOT ROSÉ DRY 0.0 % is alcohol-free and contains less than half the calories of a standard alcoholic sparkling rosé wine. Ideal for sporty types or those watching their waistlines and who want to enjoy the lightness of being!
---
Alcohol-free sparkling wine/sparkling drink made from alcohol-free wine
Recommended serving temperature: 6–8°C
Bottle size: 0.2 l / 0.75 l (satinised sparkling wine bottle)
Production process: De-alcoholisation via vacuum distillation
---
| 100 ml contains on average: | |
| --- | --- |
| Energy | 62 kJ (15 kcal) |
| Fat | 0 g |
| of which: | |
| - Saturates | 0 g |
| Carbohydrates | 3.7 g |
| of which: | |
| - Sugars | 3.2 g |
| Protein | 0 g |
| Salt | 0 g |
---
* In accordance with the law